May 7, 2018
Temperatures are rising and summer is well on its way. As the memory of the winter fades into the past, thoughts begin to turn to summer holiday destinations. Here is a selection of 12 of the most interesting destinations in Europe for solo travelers, couples, groups and families.
Solo travelers
Tallinn, Estonia
For solo travelers looking for a city break, Estonia's vibrant and welcoming capital, Tallinn, makes for an intriguing destination. The picturesque old town is listed as a UNESCO World Heritage site, and the central part of the city provides ample opportunity for leisurely ambling around the quaint old-style streets, drinking in the atmosphere and interacting with locals. Summer is the best time to visit – winters can be long and bitter – and for the bravest of travelers, there is even the possibility of a trip to the beach for a dip in the Baltic sea.
•    Do – go to the beach for a swim in the Baltic; sample Tallinn's occasionally wild nightlife.
•    Visit – Tompea Hill and Toompea Castle; Alexander Nevsky Cathedral; Viru Gate; Town Hall Square.
•    Taste – rosolje (potato and beet salad); rye bread; kama (dessert made from a mixture of various milled flours); Vana Tallinn (traditional Estonian alcoholic drink).
Coast of Croatia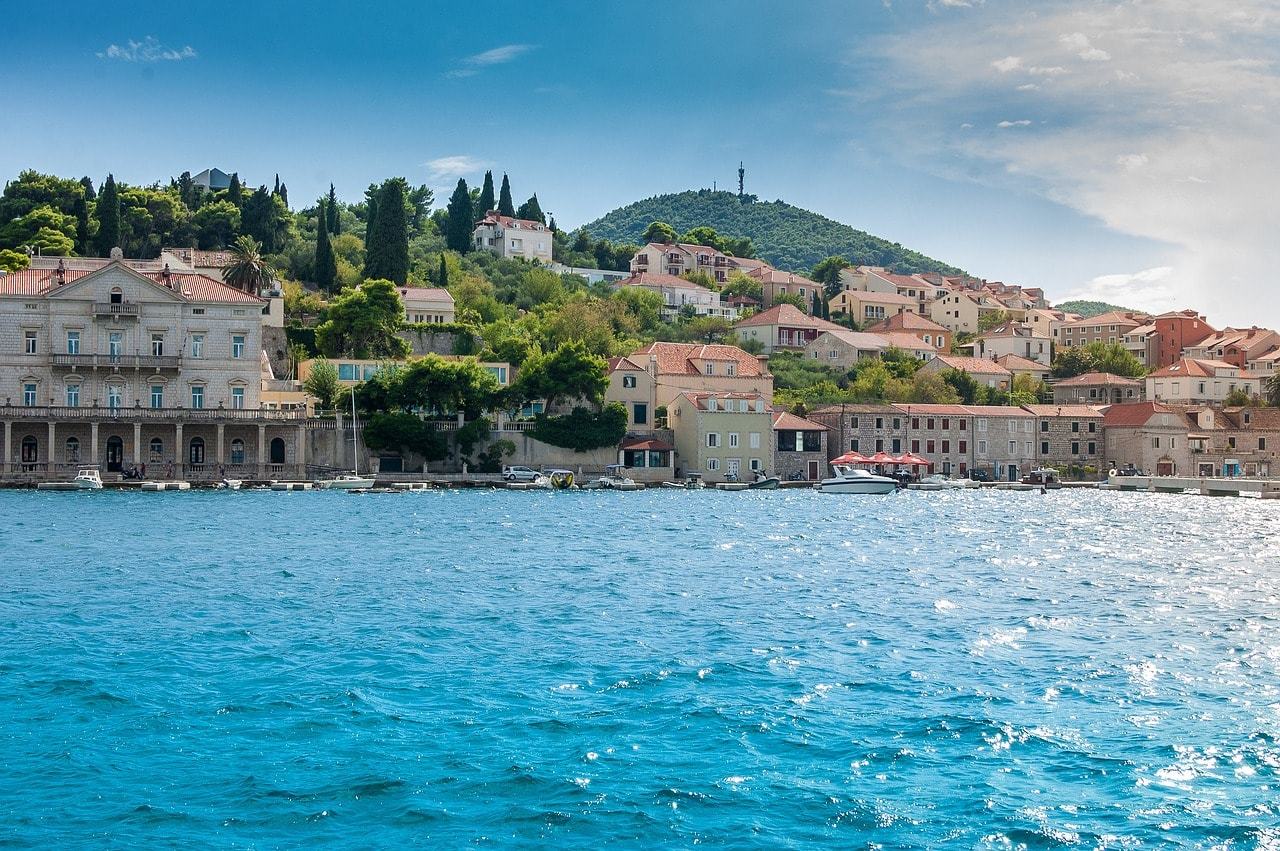 While Italy's east coast has some of the most heavily touristed beaches in Europe, just a short hop across the Adriatic lies the stunning coastline of Croatia and a profusion of beaches that long remained largely undiscovered and unknown to the outside world. Unsurprisingly, this situation has changed rapidly in recent years as knowledge of Croatia's picturesque bays and idyllic islands has spread. With everything from bustling and lively seaside towns to tranquil hideaways, Croatia's coast is the ideal location for a solo beach holiday.
•    Do – attend one of the many summer beach music festivals; go diving off the island of Premuda, one of the best spots in the country for this activity; head inland for hiking in the Plitvice Lakes National Park.
•    Visit – islands, Croatia has over 1,200 of them; Dubrovnik, UNESCO-listed city in the south, now famous as King's Landing in the Game of Thrones series; Split, attractive ancient port city with Roman ruins.
•    Taste – crni rizot (black risotto with squid); fritule (deep fried dough balls); rakija (Croatian brandies made with various fruit).
Black Forest, Germany
Germany has a long tradition of hiking in the countryside, and the Black Foresthas a good claim to being the birthplace of the activity as we now know it. The region boasts a wealth of rewarding trails, including the Mittelweg and the Schluchtensteig Trail to name but two of the most famous. Routes pass through scenic natural landscapes of hills, lakes, forests and farmland, and there is plentiful accommodation in traditional guesthouses along the way. Solo travelers will be able to sample local specialties – including, of course, German beer – while mingling with other hikers.
•    Do – multi-day hikes on some of Germany's most famous trails; mountain biking; water sports.
•    Visit – Black Forest Museum, Triberg, to learn about traditional life in the region; Freiberg, historic city with several important attractions; Titisee, the largest natural lake in the Black Forest.
•    Taste – Schwarzwälder Kirschtorte (Black Forest gateau); Black Forest ham; local beer (Rothaus is one of the most famous).
Couples
Vienna, Austria

The venerable Austrian capital is suffused with such a sense of history and culture that it is almost tangible; yet this is not a city living in the past. Modern Vienna is a place that manages to retain much of its old-world charm and relaxed lifestyle while at the same time displaying a youthful dynamism. Couples will be able to take in the world-class museums and sample the city's unique brand of café culture by day, before heading out to experience Vienna's sometimes boisterous nightlife after dark.
•    Do – experience Viennese café culture; ride the 19th century Riesenrad (giant ferris wheel); rent a bike to explore the city
•    Visit – Rathaus (Town Hall); Shönbrunn Palace, former Hapsburg summer residence; St Stephen's Cathedral, the most important church in Austria
•    Taste – Wiener schnitzel; "hot dog" from a Würstlstand (nothing like a North American hot dog); Melange (Viennese answer to a cappuccino)
Primorsko, Bulgaria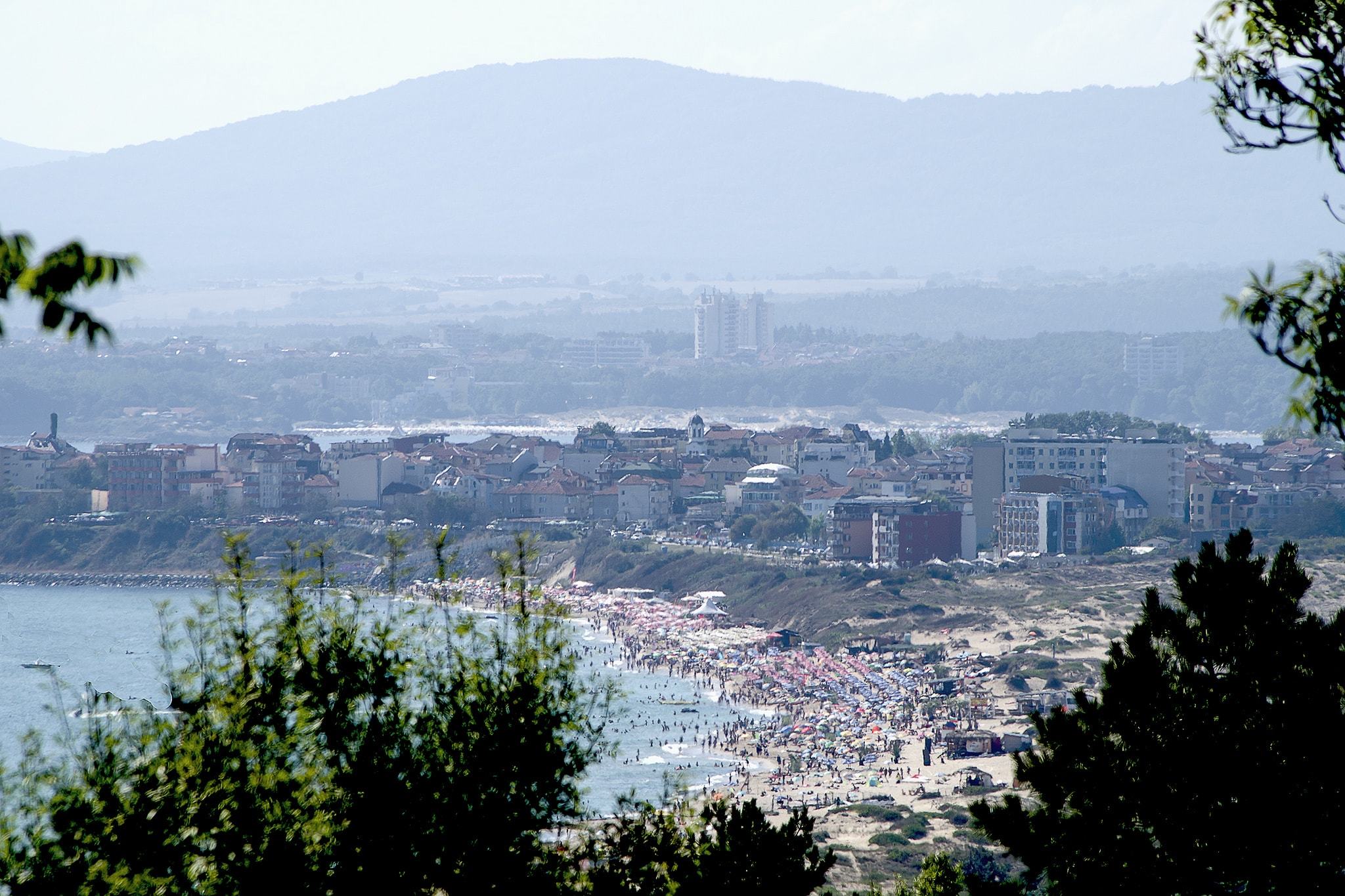 If you want to try something a little more unusual, a beach holiday in the town of Primorsko on Bulgaria's Black Sea coast could be an inspired choice. The town is blessed with a 10km strip of sand with shallow water ideal for swimming, and the weather in summertime is usually excellent. Little English is spoken in Primorsko, so if you don't speak any Bulgarian, this will only add to the challenge. Finding your way to some more out-of-the-way places like this can also be a bit of a mission – check out this article for tips on travel in Europe.
•    Do – travel to Varna for some thrilling nightlife; swimming and watersports in Primorsko; spend a day at the waterpark in Primorsko.
•    Visit – UNESCO-listed old town of Nesebar to the north; Sozopol, historic town with archaeological sites.
•    Taste – shopska salad, ubiquitous Bulgarian dish; moussaka, usually made with potatoes, unlike the Greek version; Zagorka beer, one of the most popular in Bulgaria.
Julian Alps, Slovenia
Despite having some of the most gorgeous scenery in Central Europe, Sloveniahas somehow managed to pass under the radar as a major holiday destination, a fact that only adds to its appeal. The Julian Alps offer excellent hiking opportunities against a backdrop of exquisite mountain scenery, and no trip would be complete without a visit to the town of Bled, gateway to the Triglav National Park and home to a much photographed and impossibly romantic lake.
•    Do – a range of outdoor activities including hiking, mountain biking, rafting, kayaking, canyoning and paragliding
•    Visit – Bled, picturesque town with church on an island in a lake; Triglav National Park; Soča Valley
•    Taste – štruklji (meat-filled dumplings); ričet (barley porridge with beans and meat); various locally-brewed beers
Groups
Istanbul, Turkey
With over 2000 years of history and marking the transition from Europe to Asia, the city of Istanbul, is a place with much to see and do. Formerly known as Constantinople and Byzantium before that, Istanbul is packed full of monuments from the various eras of its past. After dark, there is plenty to keep visitors occupied too, and you will have the chance to sample Istanbul's exciting nightlife.
•    Do – visit a hamam (traditional Turkish bath); Bosphorus cruise; shop for bargains at the Grand Bazaar
•    Visit – Hagia Sophia; Topkapı Palace; Sultanahmet Mosque; Basilica Cistern; Galata Tower
•    Taste – köfte (meatballs); baklava (traditional pastries); Turkish delight; Turkish coffee
Malta
Boasting some of Europe's best beaches and clearest seas as well as plenty of attractions away from the sand, Malta is the ideal destination for a group beach holiday. The archipelago's strategic location in the Mediterranean has bequeathed the islands a long and checkered history – the capital Valletta is listed as a UNESCO World Heritage site – and Malta also has some of the most highly-regarded diving in Europe.
•    Do – dive, Malta has some of the best and cheapest diving in Europe; surfing; clubbing in Paceville
•    Visit – Mdina, an ancient capital; Valletta, modern capital and UNESCO World Heritage site; Megalithic Temples of Malta, claimed to rank among the oldest buildings in the world
•    Taste – pastizzi (traditional filled pastries); stuffat tel-fenek (rabbit stew); kinnie, a local soft drink made from bitter oranges; locally-produced wines
Picos de Europa, Spain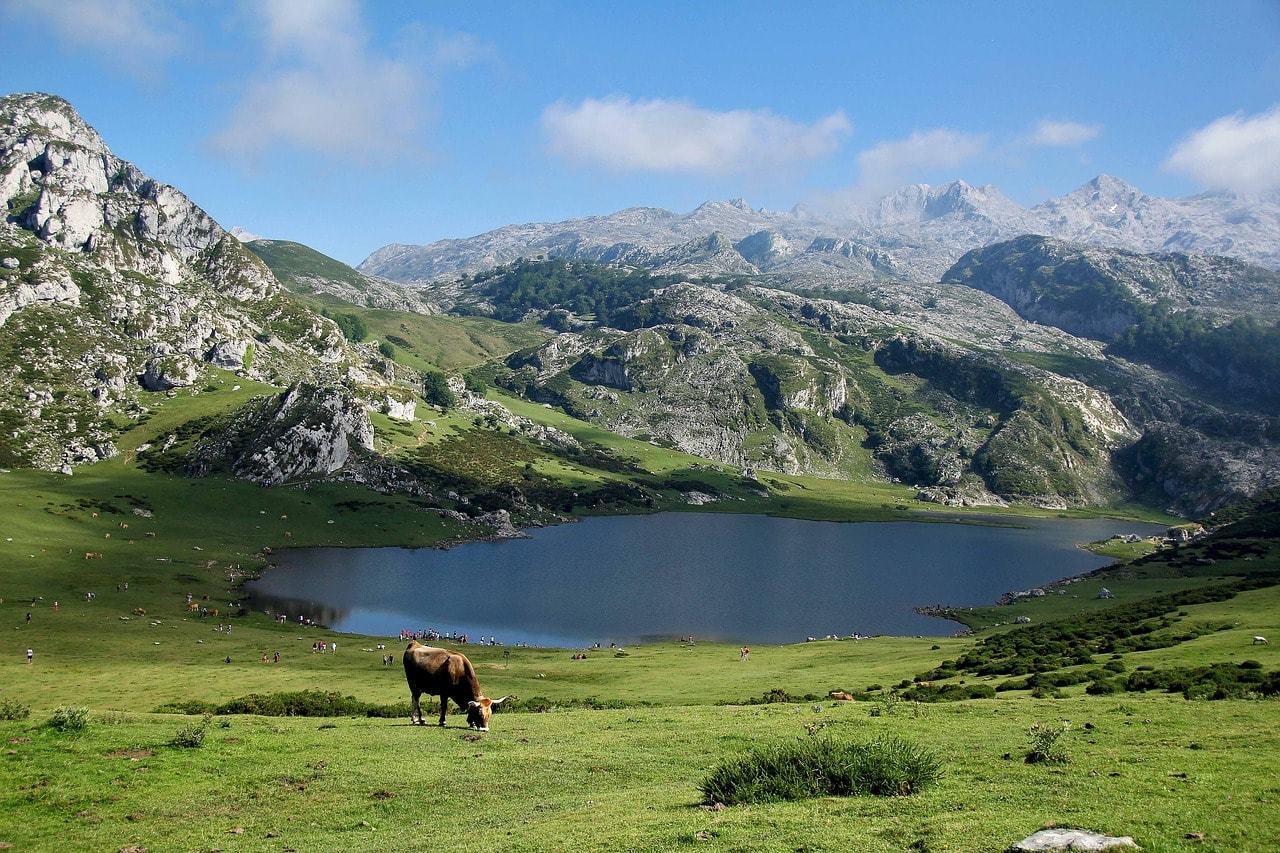 Physically and metaphorically as far from the tourist resorts of the Costa del Sol as you can be while remaining in mainland Spain, the Picos de Europa National Park is one of the country's most unappreciated wonders – by outsiders, at least. Shared between the provinces of Asturias, León and Cantabria, the rugged landscape of Spain's northern mountains provides the opportunity for some challenging walks in a dramatic wilderness that is home to wild goats, wolves and brown bears. The many remote mountain towns and villages make excellent bases for hikes into the mountains.
•    Do – hike the Cares Gorge; stay in a refugio (mountain hut); ride the funicular de Bulnes
•    Visit – Covadonga, traditionally held as the starting point for the Reconquest of Spain; Cangas de Onís, pretty town with "Roman Bridge"; Lago de Enold and Lago de la Ercina, picturesque mountain lakes
•    Taste – fabada, Asturian bean and meat stew; Cabrales, a particularly pungent blue cheese; cider, a specialty of northern Spain.
Families
Lisbon, Portugal
The Portuguese capital is the ideal destination for a family city break. The center is relatively small and easy to manage on foot, while there is a cheap and efficient system of public transportation for attractions that are located further away. Kids and adults alike will enjoy wandering the streets of various bairros like Baixa, completely rebuilt after the earthquake of 1755, or the labyrinthine Bairro Alto. Younger visitors are sure to love the Oceanarium, one of the world's largest – and if it all becomes a bit too much, there are several decent beaches within easy striking distance of the city.
•    Do – explore the streets of Bairro Alto on foot; leave the city for a trip to the beach; ride the funiculars and lift, still-functioning forms of public transport now classed as National Monuments
•    Visit – Belém, including Belém Tower and Jerónimos Monastery; Oceanarium; Igreja do Carmo ruins
•    Taste – bacalhau (salted dried cod); sardines; cataplana de marisco (seafood stew); leite-crème (egg-custard tart);
Naxos, Greece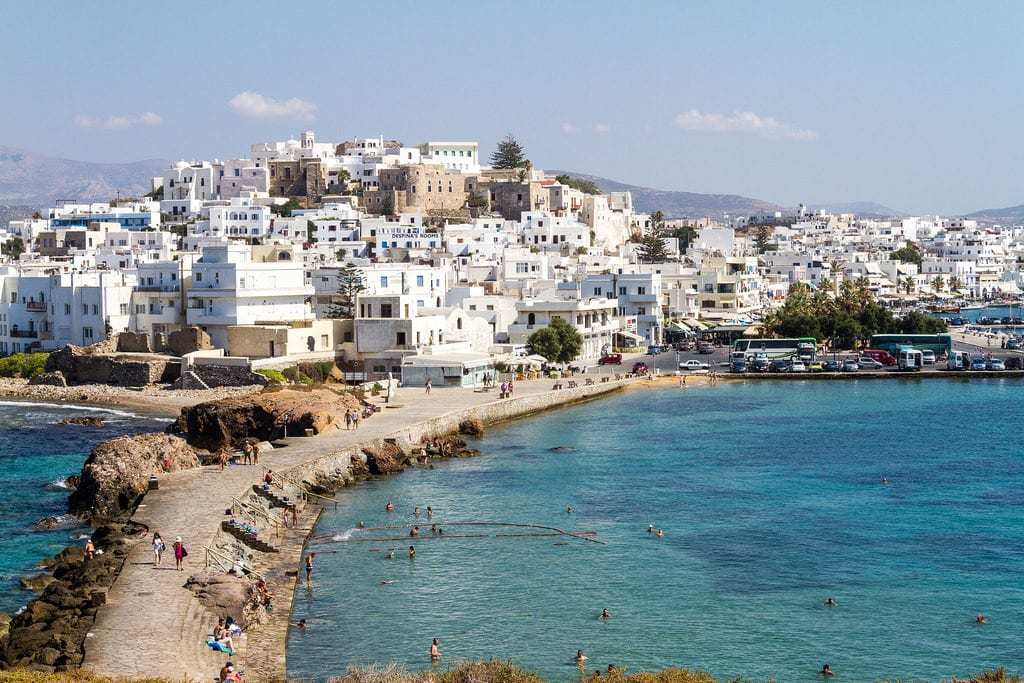 Greece has always been one of Europe's premier beach destinations, and with its extensive coastline, myriad islands and turquoise Mediterranean waters, this is hardly a surprise. Many of the islands now receive a huge annual influx of tourists from all over Europe and further afield, but the island of Naxos remains relatively low-key. This island is a favorite family destination among the Greeks themselves, and with its extensive sandy beaches and a plethora of kid-friendly activities available, it's hard to argue with them.
•    Do – abundant water sports including windsurfing and kitesurfing; diving; day trips to neighboring islands, including Santorini, Mykonos and others
•    Visit – Archaeological Museum of Naxos; Portara at the Temple of Apollo; Agios Prokopios beach, perhaps one of the best in the country
•    Taste – potatoes (Naxos is famous for potatoes!); olive oil (the island is also famous for its superior olive oils); kitron, an alcoholic drink made on the island from a kind of citrus fruit related to lemons.
Bergen, Norway
With some of the most striking landscapes in Europe, Norway is the perfect destination for active families with a love of the outdoors. Hiking in Norway is a favorite pastime that is deeply ingrained in the national psyche, and the country has laws protecting the right to camp anywhere other than on cultivated land or close to habitations. The pretty former capital of Bergen is the perfect base for forays out into the wonderful surrounding countryside. Remember, unlike most countries in Europe, Norway doesn't have the euro. Check out this article for tips on using cash in different countries in Europe.
•    Do – numerous rewarding hikes; fjord cruise; saltwater or freshwater fishing
•    Visit – Bryggen, the 14th century UNESCO-listed Hanseatic Wharf; Fantoft Stave Church; Bergen Museum;
•    Taste – raspeballer (potato dumplings served with bacon, sausages or meat); Bergen fish soup; akevitt, Norwegian-style spiced liquor
Stay connected on your travels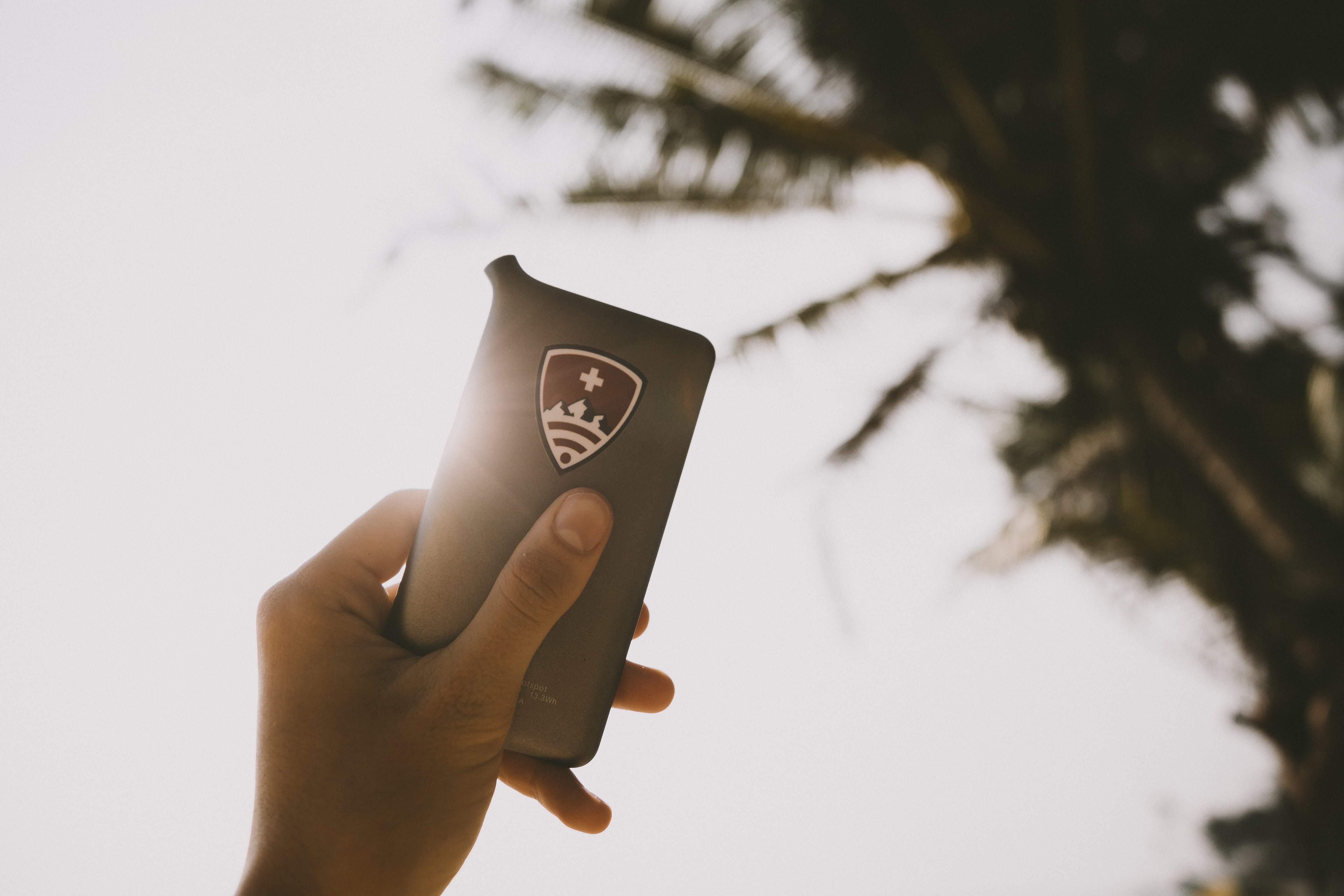 With all these enticing destinations in Europe, you'll want to stay connected while you travel. For a reliable and convenient wifi connection while on the move, go to our booking page to check out our portable solution that gives you unlimited internet access whenever and wherever you need.