October 28, 2017
As I explore Europe more and more from Switzerland, I find that I am quickly crossing country borders and losing my network service. If you are like me, you don't like to be separated from your phone and the outside world it connects to for too long!
This isn't usually an issue at home, when you have your home cellular network and data connection; but what do you do when you want to make a call or send a text during your European travels?
Wifi calling isn't a new feature, but it isn't that well-known yet (my friends hadn't heard of it before anyway. This great feature can be found on many phones nowadays but not every phone yet. Wifi calling will only appear on your phone if your phone and cellular network works with it (see helpful hint #1)
Wifi calling allows you to use any Wifi network you can connect on, to call or text anyone you like; as if you were calling them from home! This feature can also be used at home if you are having problems getting a cellular signal. So, the next time you are in a basement bar or café where you can't get a good cell signal you can simply connect to their Wifi network and place a regular call or send text messages!
Wifi calling will be disabled by default, so you will need to go into your phone's settings to turn it on (if your phone, and your phone carrier support this feature).
How to turn on Wifi calling on your Android phone
Android phones aren't all built the same and there may be differences between phones as well as the operating system you have installed, but basically, this is the process:
Go to settings, click on " more " or " more settings " under Wireless & Network
You should see a Wifi calling option here that you can turn on to activate
If this method doesn't work, its best to search for " Wifi calling + your phone model " for detailed instructions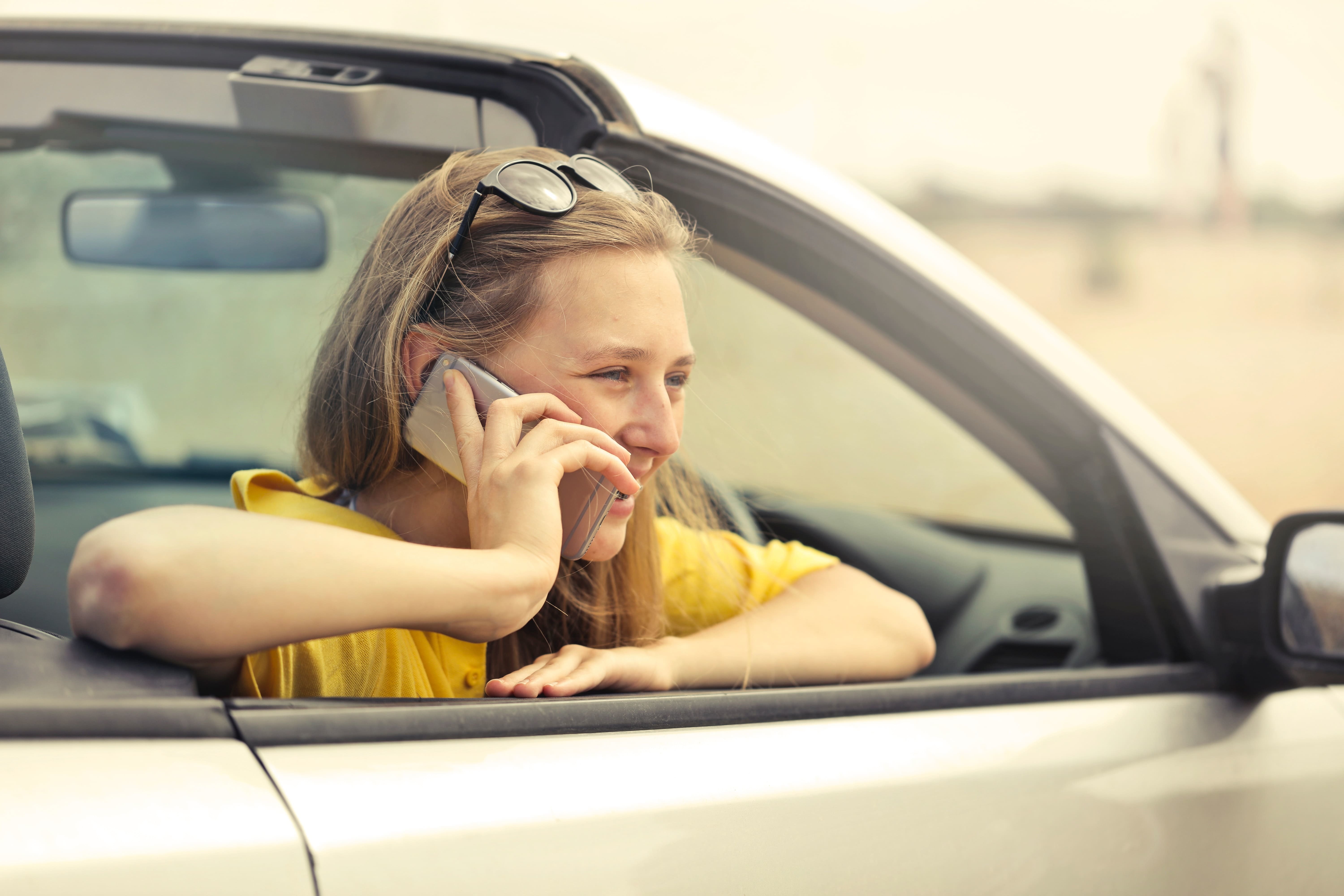 How to turn on Wifi calling on your iPhone
Apple users have a bit more of a streamlined process, as all iPhones will have the same method to turn on the Wifi calling feature. iPhone users need iOS 10.3 or later
Open the Settings app
Scroll down and tap Phone
Under Calls, tap "Wifi Calling" to activate
Now, you should have Wifi Calling is setup! You are ready to make and receive calls and texts from anywhere in the world when you have a Wifi connection. In many cases, there are no long-distance fees or roaming charges to deal with but this isn't always the case (see helpful hint #2).
While there are phone apps that you can also use Wifi for calling and texting (Skype and WhatsApp come to mind) Wifi calling allows you to use your regular phone number and you don't have to download yet another app on your phone. Furthermore, it can allow for a seamless transition between using your home cell network to Wifi if your cell phone network is interrupted.
Helpful Hints
Wifi Calling only works on certain phones, certain operating systems and on certain network carriers. For example, you typically will need top model phones from the bigger cell phone companies, such as but not limited to:

iPhone 5c or newer
Samsung S6 and newer
Some other phones such as Sony, LG, Huawei, and HTC etc. but it depends on your network provider

Some cellular providers may still charge you for long-distance Wifi calling – some do and some don't so be sure to check!
Use our tables below to see if your network carrier offers Wifi calling support and if your phone is compatible as well!
Country
Carriers
UK
3

Payment:

Billed according to your subscription but UK only.

Compatible phones:

iPhone SE, 5S, 5c, 6, 6 +, 6s, 6s +, 7, 7+, 8, 8+, X, Xs, XrSamsung S6, S6 edge, S7, S7 edge, S8, S8+, S9, S9+, Note 8, 9 LG G5, G6, G72.

Vodafone

Payment:

Billed according to your subscription but UK only.

Compatible phones:

iPhone SE, 6s, 6s +, 7, 7+ Samsung A3 & A5 (2016, 2017), S6, S6 edge, S7, S7 edge, S8, S8+, Note 4, Xcover 4

O2

Payment:

Billed according to your subscription but UK only, no texting

Compatible phones:

iPhone SE, 6s, 6s +, 7, 7+ Android Samsung s7, s7 edge Sony Experia XZ premium

EE

Payment:

Billed according to your subscription but UK only.

Compatible phones:

iPhone SE, 5S, 5c, 6, 6 +, 6s, 6s +, 7, 7+ Samsung A3, A5 & J5 (2017 only), S6, S6 edge, S6 edge+, S7, S7 edge, S8, S8+ Nexus 5X, 6P Nokia 3, 5 Lumia 650, 950, 950XL HTC 10, 11 Blackberry Priv, Dtek 50, Dtek 60, KEYone Google Pixel, Pixel XL Huawei P10, p10 lite, p10 +

Germany
O2

Payment:

Usage out of monthly allowance billed as if you are in Germany – calls charged international rates if calling a country other than Germany

Compatible phones:

iPhone SE, 5S, 5c, 6, 6 +, 6s, 6s +, 7, 7+ Huawei P10 Samsung S7, S7 edge Sony Xperia X, X compact, XZ, XZ premium, XA1

Telekom

Payment:

Usage out of monthly allowance billed as if you are in Germany – calls charged international rates if calling a country other than Germany.

Compatible phones:

iPhone SE, 6, 6s, 6+, 6S+, 7, 7+ Samsung A3 & A5 (2017), S6, S6 edge, S7, S7 edge, S8, S8+ Huawei P10 Sony Xperia XZ

Vodafone

Payment:

Usage out of monthly, Germany only

Compatible phones:

iPhone SE, 5c, 5s, 6, 6+, 6s, 6s +, 7, 7 + Samsung J3 & J5 (2017), A3 & A5 (2016 or 2017), S6, S6 edge, S6 edge+, S7, S7 edge, S8, S8+, Xcover 4 Sony Xperia X, X compact, XZ, XZ premium, XA1, Vodafone smart turbo 7, platinum 7 Huawei P8 lite 2017, P9, P9 +, P9 lite, P10, P10 +, P10 lite, Nova HTC U11 LG G5, G6, MH

Switzerland
Salt

Payment:

Billed according to your subscription – no extra roaming charges.

Compatible phones:

iPhone: SE, 5c, 5s, 6, 6+, 6s, 6s +, 7, 7 + Samsung A3 & A5 (2017), S5, S6, S6 edge, S6 edge+, S7, S7 edge, S8, S8+ Sony Xperia XZ & XZ compact

Swisscom

Payment:

Must have following Mobile subscription: inOne mobile (excl. inOne mobile light), NATEL® infinity, NATEL® infinity + and NATEL® infinity 2.0 (incl. xtra infinity) or NATEL® entry

Compatible phones:

iPhone SE, 6s, 6s +, 7, 7 + Huawei P10, p10 lite Samsung A3 & A5 (2017), S7, S7 edge, S8 S8+, Note8, Xcover 4, Sony Xperia XZ, XZ premium, HTC U11

Sunrise

Payment:

Billed according to your subscription but Switzerland only.

Compatible phones:

iPhone: iOS 10.3 and up with 5c, 5s, 6, 6s, 6 +, 6s +, 7,7 +, SE / Samsung: Android 7.0 and up with S6, S6 edge, S6 edge+, S7, S7 edge, S8, S8+

France
Orange – can't find details
Bouygues – can't find details
Italy
N/A
Spain
Orange

Payment:

Billed according to your subscription, no extra costs.

Compatible phones:

iPhone 6, 6 +, SE, 6s, 6s +, 7 and 7+ Samsung Galaxy S7 and S7 edge Sony Xperia X and XZ

Netherlands
Vodafone

Payment:

Billed according to your subscription.

Compatible phones:

iPhone 5c, 5s, 6, 6s, 7,7 +, SE Samsung  A3 & A5 (2016 & 2017) S6, S6 edge S6 edge +, S7, S7 edge, S8, S8 +, Xcover 4, J5 (2017)  Huawei P10, P10 +, P10 lite  Vodafone  Smart Ultra 7

Poland
Orange – can't find details

PLAY – can't find details

T-Mobile

Payment:

Billed according to your subscription.

Compatible phones:

Samsung S6, S6 edge (at roll-out, can't find any new info)

Belgium
Telenet – can't find details
Austria
A1

Payment:

Billed according to your subscription, Austria only.

Compatible phones:

iPhone 6, 6 +, 6s, 6s +, SE, 7, 7+

Sweden
3

Payment:

Billed according to your subscription, Sweden only.

Compatible phones:

iPhone 5c, 5s, 6, 6 +, 6s, 6s +, SE, 7, 7 + -Samsung A3 (2016), A5 (2017), S6, S6 edge+, S7, S7 edge, S8, S8+, Note 7, Xcover 4 -Sony Xperia Z5, Z5 Compact, Z% Premium, X, X Compact, XZ, XZ Premium

Finland
N/A
Czech Republic
T-mobile

Payment:

Billed according to your subscription, Czech Republic only.

Compatible phones:

Apple iPhone 5c, 5s, 6, 6 +, 6s, 6s +, SE, 7, 7 + -Samsung Galaxy S6, S6 edge, S7, S7 edge, S8, S8+, A3 (2017), A5 (2017)

Vodafone

Payment:

Billed according to your subscription, Czech Republic only.

Compatible phones:

iPhone 6, 6 +, 6s, 6s +, SE, 7, 7+ -LG G5, G6, K4 (2017), K10 (2017), Q6 -Samsung A3 & A5 (2016 & 2017), J3 & J5 (2017), S6, S6 edge+, S7, S7 edge, S8, S8+, Xcover 4, -Vodafone Smart E8, Smart N8, Smart Prime 7, Smart Turbo 7, Smart ultra 7, platinum 7, smart V8 -ZTE Blade A512

Denmark
3

Payment:

Billed according to your subscription, Denmark only.

Compatible phones:

iPhone 5c, 5s, 6, 6 +, 6s, 6s +, SE, 7, 7 + -Samsung A3, A5, S6, S6 edge+, S7, S7 edge, S8, S8+, Note 7, Xcover 4 -Sony Xperia XZ, X, X compact

TDC

Payment:

Billed according to your subscription, Denmark only.

Compatible phones:

iPhone 6, 6 +, 6s, 6s +, SE, 7, 7+ Samsung A3 & A5 (2017), S6, S6 edge, S7, S7 edge, S8, S8+ Huawei P10

Telenor

Payment:

Billed according to your subscription, Denmark only.

Compatible phones:

iPhone 6, 6 +, 6s, 6s +, SE, 7, 7 + Samsung A3 & A5 (2016, 2017), Note 4, Xcover 4, S5, S5neo, S6, S6 edge, S7, S7 edge, S8, S8+ Huawei P10

Romania
Orange

Payment:

Billed according to your subscription, Romania only

Compatible phones:

Orange Neva 80, Dive 71 Samsung A3 & A5 (2017), S6, S6 edge, S7, S7 edge, S8, S8+ iPhone

Hungary
N/A
Portugal
N/A
Ireland
Meteor

Payment:

Billed according to your subscription, International rates apply if not calling Ireland (IE calling a German # is like calling Ireland to Germany.

Compatible phones:

iPhone 5c, 5s, 6, 6 +, 6s, 6s +, SE, 7, 7 + Samsung S6, S6 edge, S7, S7 edge, S8, S8+