December 10, 2018
We are happy to announce that trendy and innovative Travelers Wifi is heading north!  From now on, for the very first time, we will be officially represented in the UK, one of Europe's most popular and exciting destinations.
Travelers Wifi teamed up with WeKnow, that is dedicated to making your London stay as convenient and stress free possible. This is a great news for Travelers Wifi travellers since we will now be represented in Terminal 2, 3, 4 and 5 of Heathrow airport, 365 days a year. This will make it even easier for you to pick up or drop off one of our cool pocket WiFi devices, allowing you to stay connected with reliable and safe high-speed internet wherever you go during your travels in London or further afield in the rest of the UK.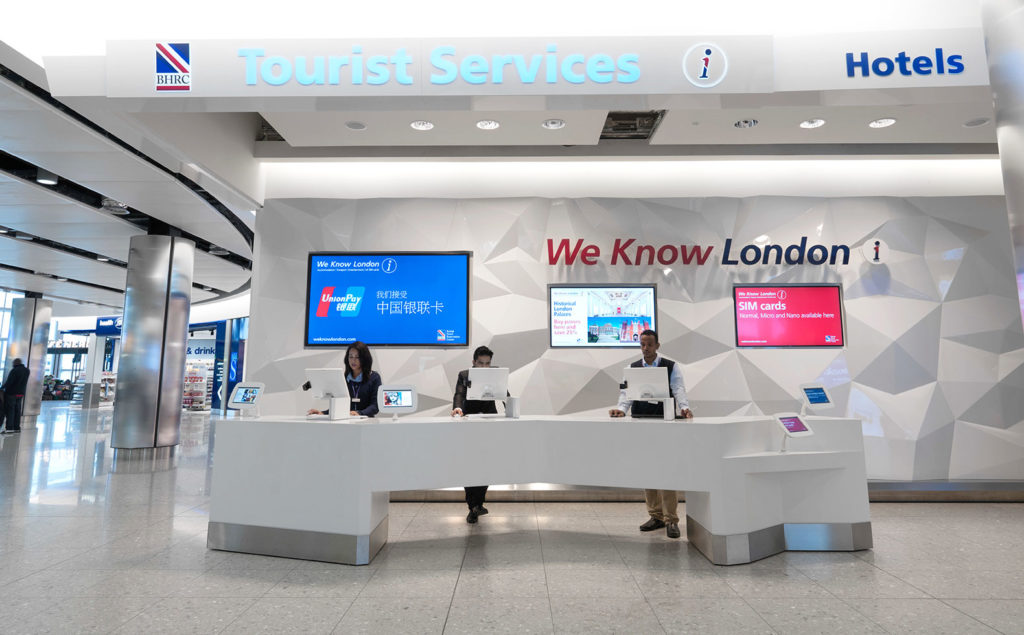 WeKnow is based at Heathrow, the UK's biggest airport, and have been offering invaluable assistance to visitors to London for over forty years. They have helpdesks at all arrival terminals at the airport and can aid you with every part of your visit, including booking hotels, transportation services, or finding and organising entertainment while you are there and purchasing transport cards. They also operate a fleet of Land Rover cars and electric Jaguars, representing the only official transfer solution for the Heathrow airport.
With their experience of helping visitors from all over the world combined with their dedication to making every aspect of your visit to London as convenient and stress-free as possible, WeKnow's friendly, knowledgeable and multilingual staff are there for you from the minute you disembark from your plane.
Book your Travelers Wifi for Holiday Season in the UK here.
For more details about our pocket Wifi devices and how they can help you stay connected while you are on the go, click here to find all the information you need.