2月 4, 2018
Are you ready for Pyeongchang Winter Olympics? 2018 Winter Olympics will be held in one week. It has been 30 years since South Korea hosted Summer Olympics in 1988. Have you been waiting for Pyeongchang Winter Olympics? Let's get to know about 2018 Winter Olympics. Here is the ultimate guide for you: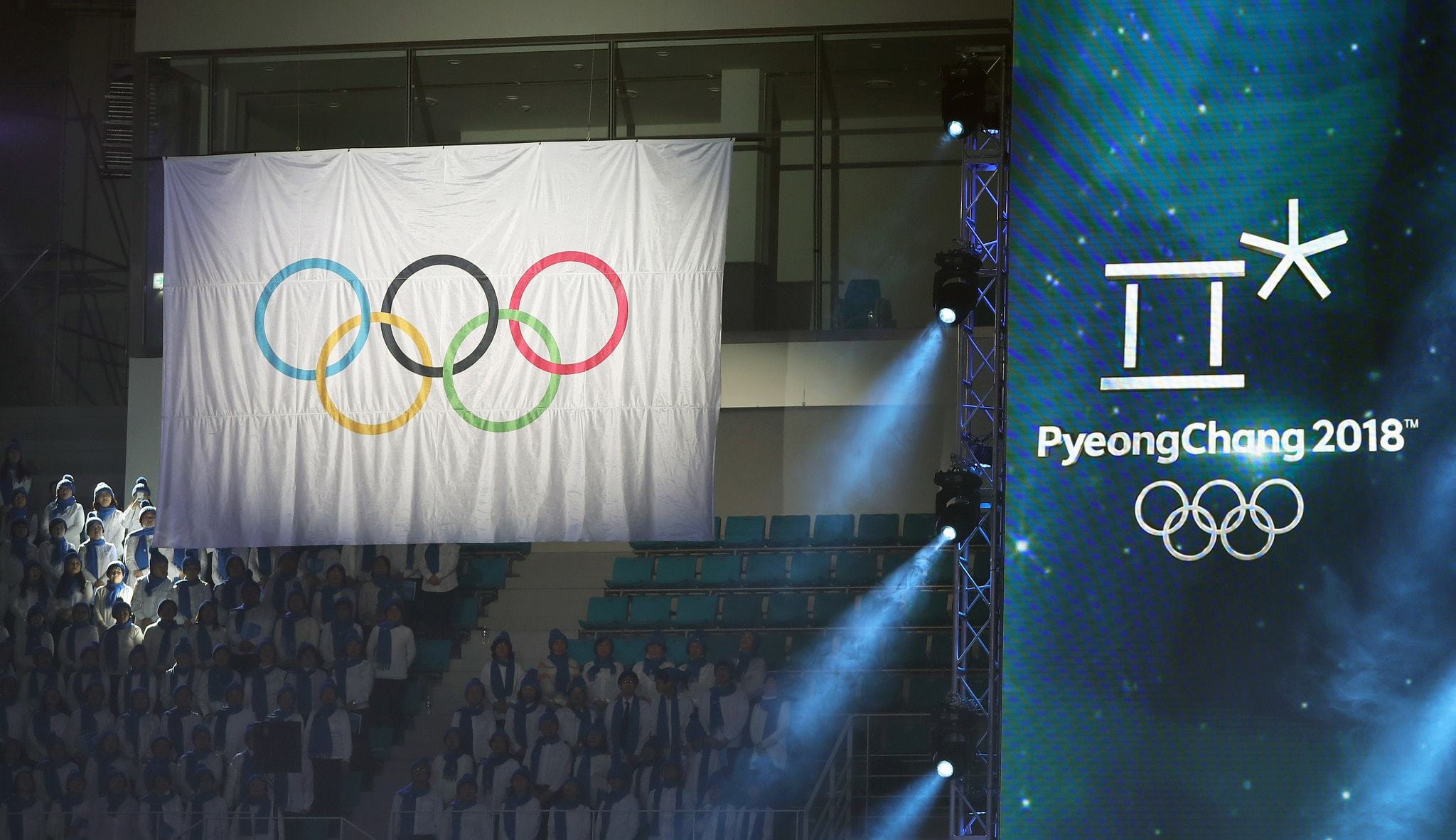 Basic details about 2018 Winter Olympics.
2018 Winter Olympics will be held in Pyeongchang, South Korea. South Korea is 8 hours ahead of Central European time. It will take place from February 9th to February 25th. It is cold in winter in Korea. That might be one of the reasons why Pyeongchang Paddings were so hot and sold out in a short time. So, please keep you warm, if you visit Pyeongchang during 2018 Winter Olympics.
About Pyeongchang       
Pyeongchang is located in Gangwon-do Province, South Korea. It takes about 90 minutes to go to Pyeongchang from Seoul – the capital of South Korea – by train. Pyeongchang is 700m above the sea level. Being 700m above the sea level, it creates the great environment for the growth of animals and plants. Also, the brand identity of Pyeongchang was Happy 700. Pyeongchang-gun has an area of 1,464.16㎢. The number of residents in Pyeongchang is approximately 43,500 people.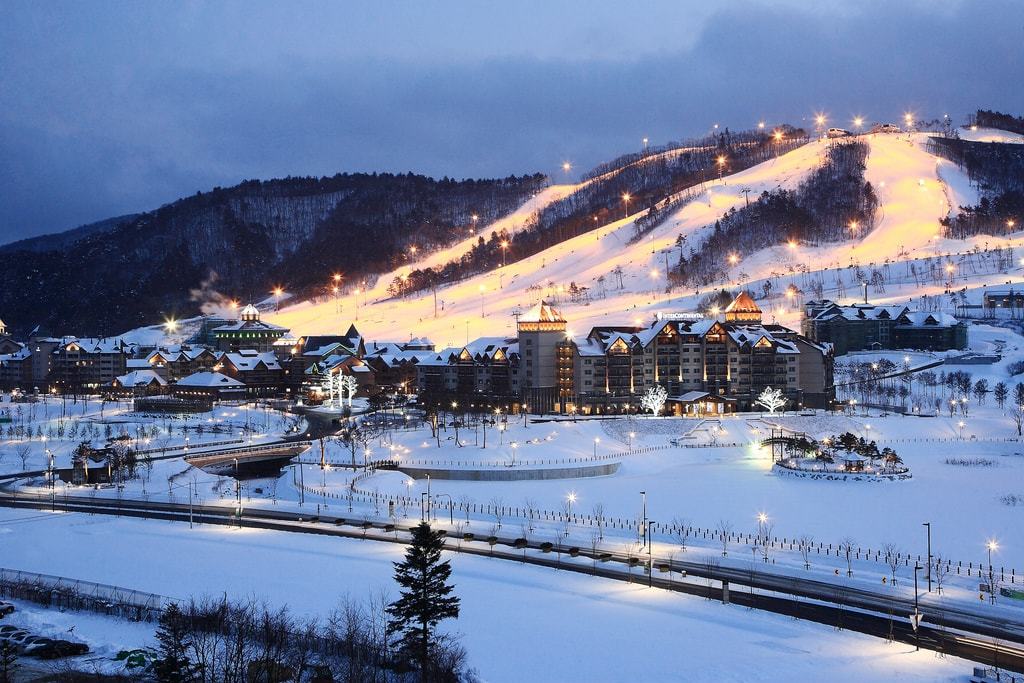 About Korea
South Korea is located in East Asia, along with Japan and China. Its economy is 11th biggest in the world and 4th largest in Asia. And I believe Korea is one of the most high tech countries. Especially, South Korea has the fastest internet in the world. Furthermore, it is one of the safest countries. Therefore, it is hard to see pickpockets in South Korea.  If you accidentally drop your wallet, someone will pick it up and give it to you ! (It really happens!)
About the mascots
The official mascots of 2018 Winter Olympics are Bandabi (Korean: 반다비) and Soohorang (Korean: 수호랑). "Sooho" means 'protection' in Korean and "Horang" originated from the word for tiger in Korean, Ho-rang-I (Korean: 호랑이).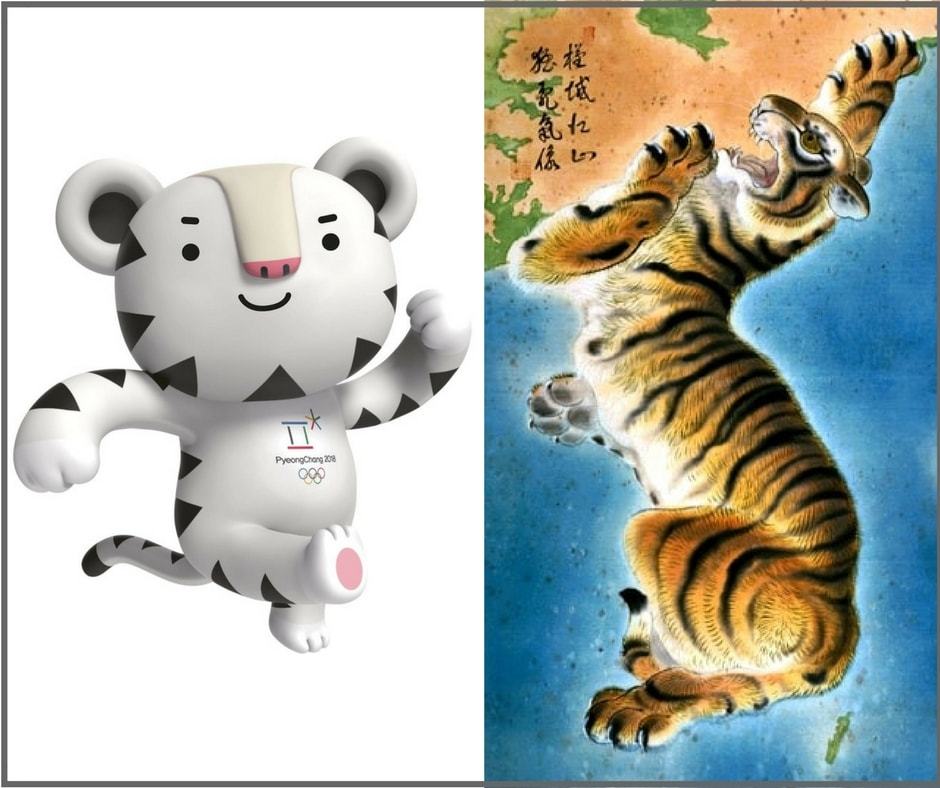 In addition, Korean peninsula looks like a tiger. The mascot of 1988 Seoul Olympics and 1986 Asian Game was Hodori (Korean: 호돌이) which is a tiger, as well.  Hodori portrayed the friendly and hospitable traditions of Koreans, designed by Kim Hyun.
What are the best events?
One of the most important sports events to feature in Winter Olympics are as follows: Ski Jumping, Figure skating, Ice hockey, speed skating and snowboarding. Especially I can't wait to see figure skating events, even though the best skater of all time, Yuna Kim, announced her retirement 4 years ago. Yuna Kim is the gold medalist in Vancouver Olympics and one of the most loved celebrities in Korea.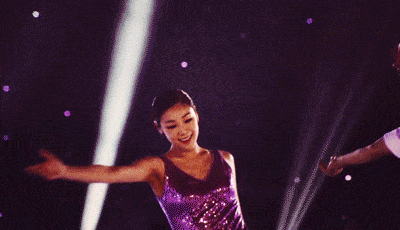 Before she made her appearance, most of Koreans didn't know about figure skating at all, but now many young girls would like to be a skater like her. This time, Yuna Kids – who are Korean skaters dreaming of being one of the best skaters like Yuna Kim – will participate in 2018 Winter Olympics. Furthermore, she played an important role, while Pyeongchang was chosen as a host city of 2018 Winter Olympics.
The best days for visiting
Are you excited to watch the above sports events? For Ski Jumping, Men's Team Final Round will take place on February 19th. For speed skating, Ladies' Mass Start Final and Men's Mass Start Final will take place on February 24th. For figure skating, Ladies Single Skating Free Skating will take place on February 23th. For snowboarding, Ladies' Parallel Giant Slalom and Men's Parallel Giant Slalom will take place on February 24th.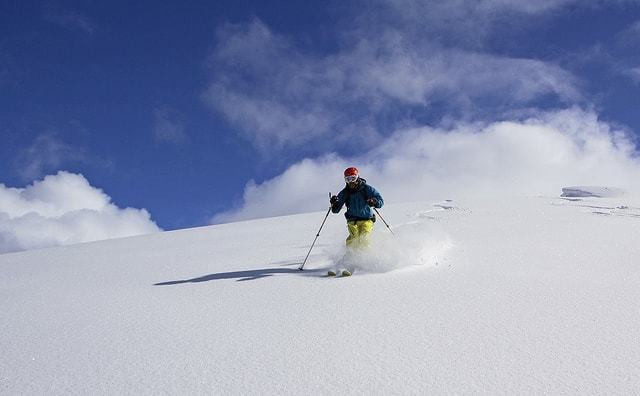 For Ice hockey, Women Gold Medal Game will take place on February 22th and Men Gold Medal Game will take place on February 25th. For Nordic Combined, Team Gundersen LH/4x5km Cross-Country will take place on February 22th. For Alpine Skiing, Alpine Team Event Small Final and Alpine Team Event Big Final will take place on 24th. Don't miss your favorite game!
The medals for Olympic Winter Games Pyeongchang 2018
The medals for Pyeongchang Olympics are created by a medal designer Lee Suk-woo. The gold medal weighs 586 grams, the silver one weighs 580 grams and the bronze one weighs 493 grams. The official website has revealed that the medals featured dynamic diagonal lines and three-dimensional consonants from the Korean alphabet.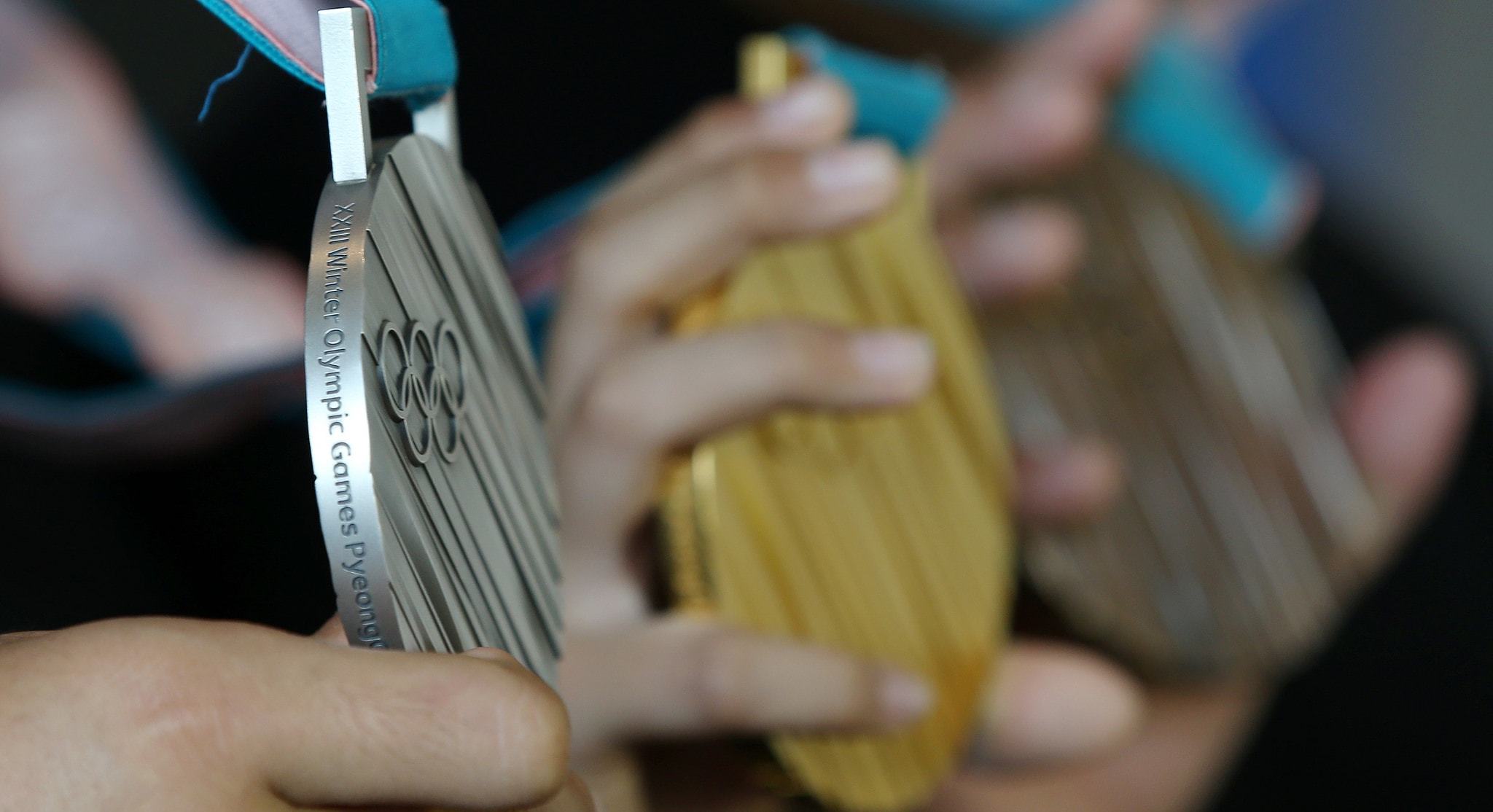 How to find your way?
To visit South Korea, you should take a flight. It will take more than 10 hours to go to Korea from Europe, depending on the country. And your flight will arrive at Incheon Airport, which is located in Incheon. You can take an airport bus heading for Seoul Station or Cheongnyangni Station. In addition, You can take subway at Incheon Airport. And you can take train at Seoul station or Cheongnyangni Station. It will take one hour and 25 minutes and two hours respectively. Furthermore, a shuttle bus service to Pyeongchang will be offered for free. Don't forget to download the application called "Go Pyeongchang". You can simply scan your ticket's QR code and search a route. You can also book a intercity bus, an express bus and KTX. Even though you don't speak Korean, don't worry. It is available in 4 languages: English, Korean, Chinese and Japanese.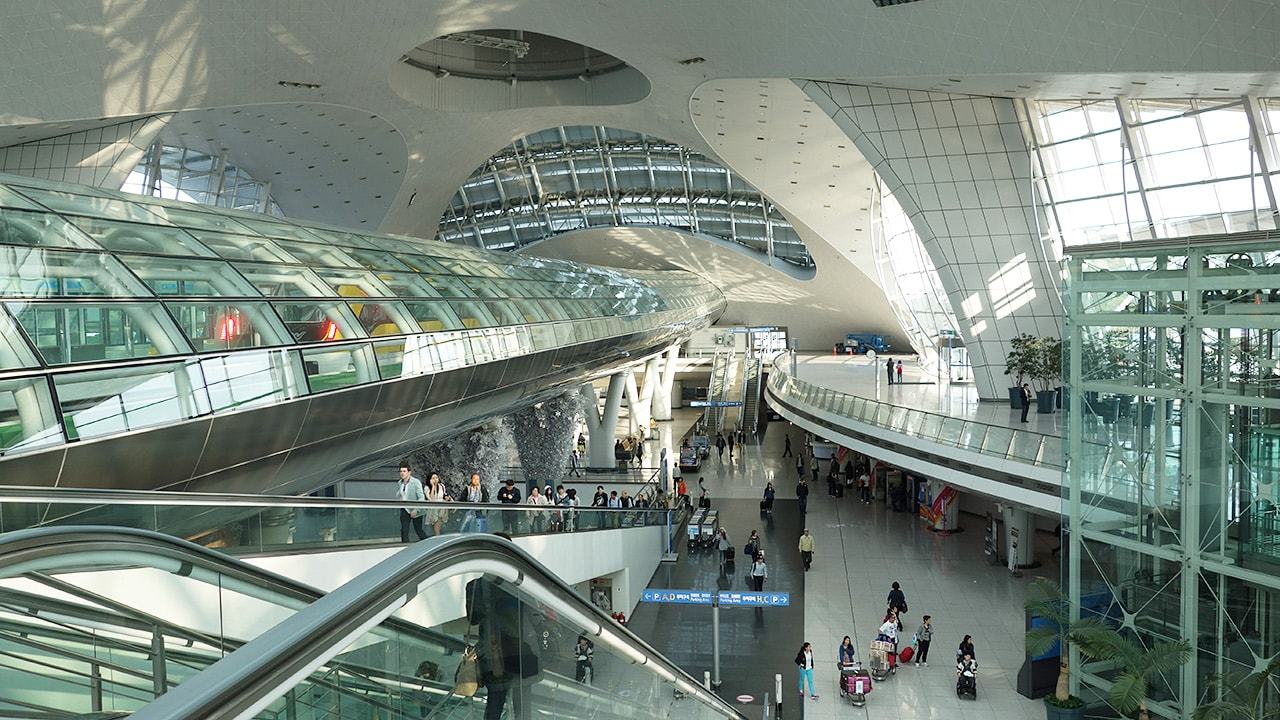 What are the landmarks around the area?
The distinctive culture of Korea has countless amazing landmarks. Yes, South Korea has stunning nature, but the extremely interesting man-made heritage leaves them in shadow. The most interesting landmarks of South Korea are:
Daegwanryeong Samyang Ranch
Daegwanryeong Samyang Ranch is an area of outstanding natural beauty. The view is very nice in winter. If you visit Pyeongchang this winter, you should definitely visit this place, as well. You can have a good time with your kids and family, enjoying beautiful mountain views.
Odaesan National Park
If you like to hike, I also recommend to climb Odaesan Mountain. You can enjoy nature's wonders. Odaesan looks more beautiful in the winter, as you can see in the above picture. The trails are abundant and well-maintained.
Seonjaryeong
You can enjoy the beauties of another winter mountain. The slope in Seonjaryeong is so gentle that even beginners can climb it.
Local food to try
I like foods. But I love especially love food from Gangwon-do Province, even though I was born and raised in Seoul. If you visit Pyeongchang this winter, you can try authentic local food there. Sounds interesting? Let me show you which food you can eat in Pyeongchang. I can't say all the foods below are Pyeongchang's local food. But it is highly recommended to try these foods in Pyeongchang!
Memil jeonbyeong (Korean Buckwheat Crepe, Korean : 메밀 전병)
It is one of my favorite food. In Pyeongchang, you can try some food made with buckwheat. It looks a bit like buckwheat crêpes. When I saw buckwheat crêpes for the first time, I was surprised and thought it looked like Memil Jeonbyeong. I love both Memil Jeonbyeong and buckwheat crêpes. But the difference is that you should add Kimchi, wild greens and other ingredients when you cook Memil Jeonbyeong. Also, Memil means buckwheat in Korean.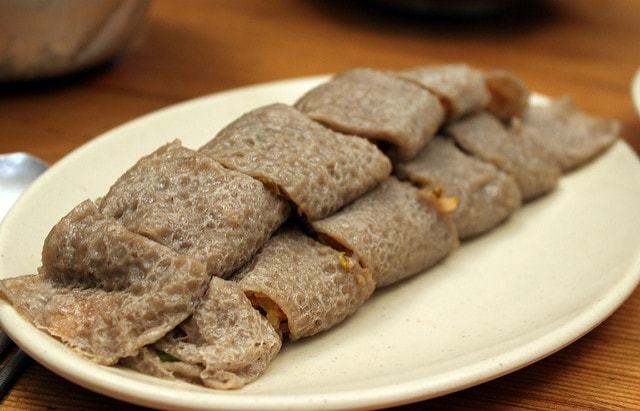 Memil Makguksu (Korean: 메밀 막국수)
Memil Makgusu is another food that is made with buckwheat. It tastes spicy and sweet. I like to eat this food with Spicy Stir-fried Chicken (Korean: 닭갈비). If you can't eat spicy food, I would not recommend this food. If you love spicy food, I would highly recommend to try it in Pyeongchang.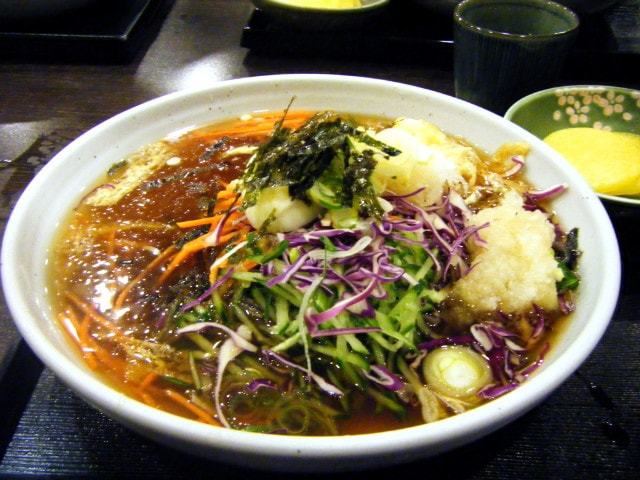 Sliced Raw Trout (Korean: 송어회)
If you prefer a mild taste, you will love sliced raw trout. It gives you a mild taste but it is chewy at the same time. If you try it once, you will never forget how good it is. In addition, it is nutrient-rich, containing DHA, calcium, vitamin, protein, and many others great nutrients.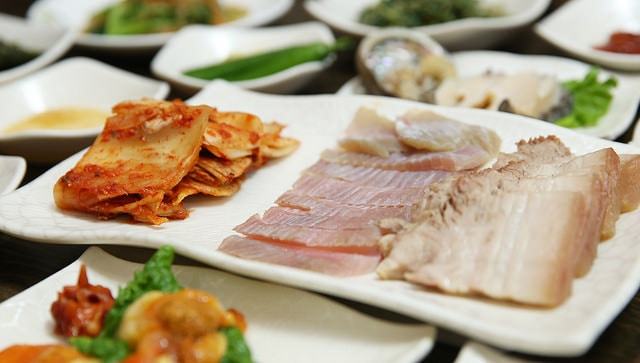 Kimchi
Even though it is not Pyeongchang's local food, it is Korea's national food. Therefore, if you visit Pyeongchang, South Korea. I recommend to try Kimchi at least one time which is fermented food and very good for your health.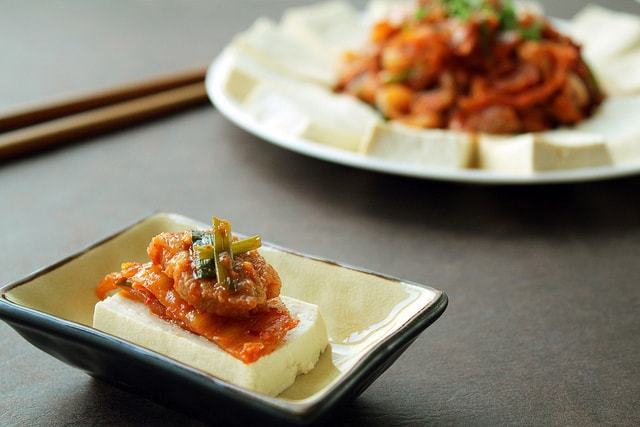 I hope you enjoy your journey to Pyeongchang. Also, unlike China, Google is not banned. Therefore you can simply use google maps with your wifi device on, when you get lost!
In order to fully Pyeongchang Olympics, you might need a wi-fi device. The device can be delivered to your address in Europe. You can just simply post it and place it in a mailbox. Then it will be shipped to our address.